Compliance is about implementing best practices and protecting you from costly fines and lawsuits.
Why Care About IT Compliance
IT compliance means meeting all legal requirements, standards and regulations for managing IT systems and data and being able to prove you have met those standards.
Not only does compliance help to ensure your company is implementing best practices for IT but it also protects your company from costly fines and lawsuits as well as ensuring any cyber-insurance claims won't get denied.
In 2013, Cottage Health System suffered a data breach that exposed the personal information of more than 50,000 patients. The company was found to have failed to implement basic security measures and was fined $2 million by the US Department of Health and Human Services for failing to protect the personal information of its patients.
They learned the hard way to care about IT compliance!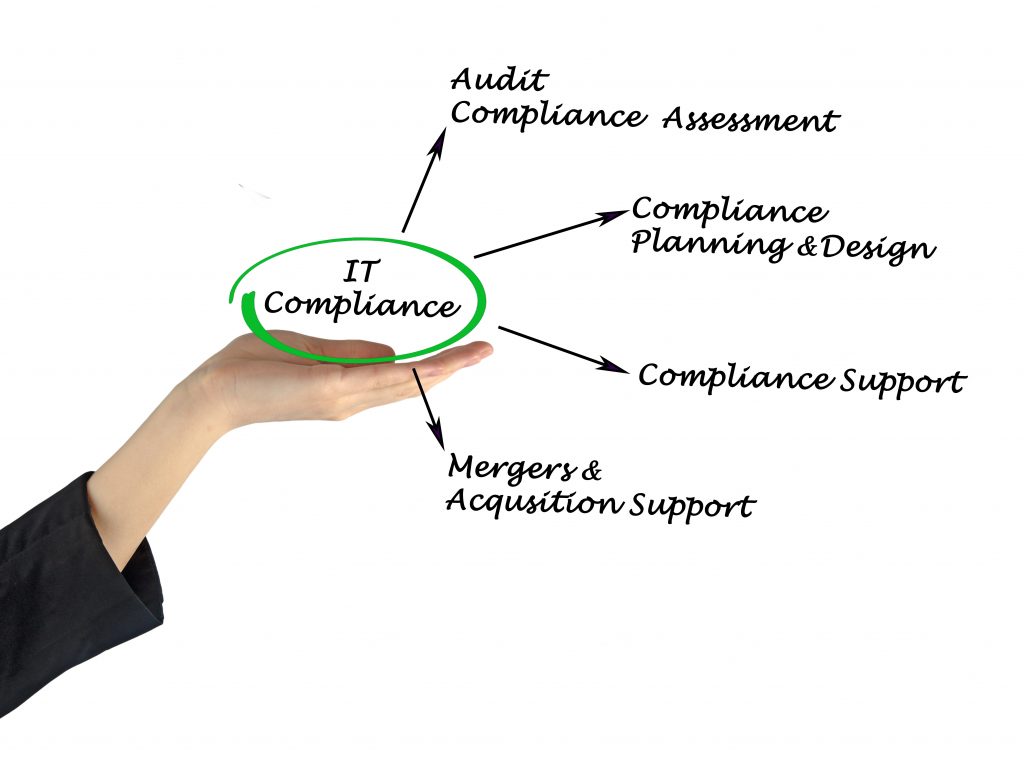 Do Any Standards Even Apply To My Company
The standards for IT compliance vary by industry and company.
For example, companies in the health care and finance industries must meet industry-specific compliance laws to protect themselves and their customers.
In health care, organizations must follow legal guidelines that protect the privacy and confidentiality of their patients when using digital health care services or storing medical records electronically.
Businesses conducting e-commerce need to meet specific regulations to store, process and transmit customers' payment information safely.
Law firms are required to comply with various IT standards depending on the type of data they collect and store. For example, law firms that handle health care data must comply with the Health Insurance Portability and Accountability Act (HIPAA), while those that handle financial data must comply with the Payment Card Industry Data Security Standard (PCI DSS). Additionally, law firms must comply with state and federal regulations regarding data privacy and security.
Accounting firms are in a similar situation to law firms.
Contractors and sub-contractors involved in government work have different standards they must comply with as well.  Failure to comply can result in loss of the contract and a blemish on the company's record that will affect the ability to get future contracts.
If you company carries cyber-insurance then it must comply with the standards specified by the insurance policy to avoid having claims denied.
MQUAL Will Help You Get and Stay Compliant
We will start with a survey of your business and any insurance policy we will determine which standards apply.
Following that we will go through our checklists for the applicable standards that will include a scan of your system and come up with a gap analysis.  The gap analysis is then used to create an action plan to resolve the gaps and document all the compliance points.  Remember – you aren't compliant if you can't prove compliance with documentation!
Get started now with a free no-obligation 15 minute call to get all your questions answered.  Call 844-724-8251 to schedule or use the link below: