When you need an expert, call MQUAL
Focused On Full Stack Quality IT Support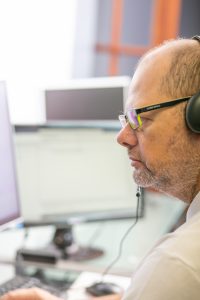 Started in 2006, MQUAL is a complete technology solution provider. We are 100% committed to making sure business owners have the most reliable and professional IT service. Our team of talented IT professionals can solve your IT nightmares once and for all.
History
MQUAL was created by Yves Martin in 2006 with a mission to bring top tier IT support to companies that value quality over cost.  Yves was (and still is) a seasoned IT professional who has been working with computers since age 10 and was very knowledgeable in the full stack of computer system technology from the CPU on up.
Originally a database application engineer he often found that his clients were being hampered by their IT infrastructure because the technicians that had implemented it lacked experience and technical expertise.  Soon his database clients were also using him to fix their networks and workstations.  At that point he decided to create a company and find experienced experts in the field of IT to deliver support to clients who value high quality work.
Today MQUAL is a boutique provider of IT engineering and support who still maintain clients from over 15 years ago because they value the unparalleled speed of service and expertise that MQUAL provides.
Mission
Our mission is to assist our clients with the highest quality support resulting in IT challenges getting solved without any further finger pointing or excuse making.  When it comes to IT – the buck stops with MQUAL.
Schedule a 15 Minute Consultation
We are not the right fit for every organization, but we are happy to schedule a 15 minute no-obligation call to see if we are a fit for your company.  Please click the button below to schedule: